Tavin Hashimoto
Tavin Hashimoto is a nine year old fun-loving, upcountry Maui boy who loves to help on his grandpa's farm.
Tavin Hashimoto is the nine year old son of Davin and Tammi-Lynn Hashimoto. The Hashimotos live in Kula, Maui with Tavin and his two younger siblings. In March of 2017 the family was devastated to learn that young Tavin had Acute Myeloid Leukemia, an aggressive form of leukemia. The family immediately flew to Kapiolani Hospital on Oahu and started his grueling treatment plan.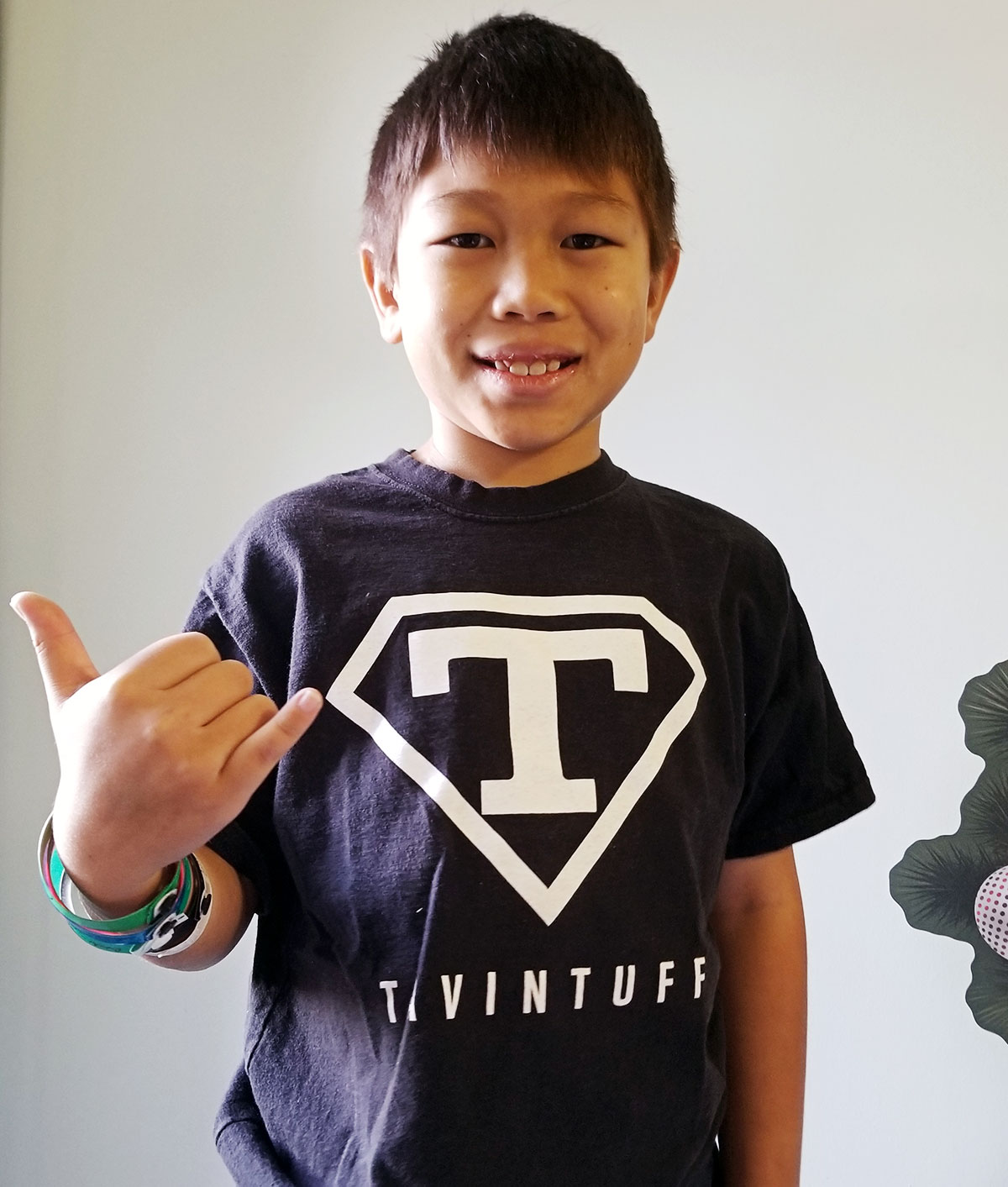 Tavin was tough and endured long hospital stays and a lengthy, painful chemotherapy schedule. During it all, Tavin remained positive and playful and in October 2017, the family was told that the treatment had worked and Tavin was in remission. It wasn't long, however, until the family received the unfortunate news that Tavin's cancer had returned. While the treatment had worked the first time around, it was extremely taxing on little Tavin's body and immune system. Even with that painful experience, Tavin remains tough and ready to fight cancer for the second time. The family is praying that a new, more aggressive chemotherapy regime will be effective and allow Tavin to undergo a bone marrow transplant as soon as possible.
When not fighting cancer, little Tavin likes to play outside with his siblings or help his grandfather on the family farm. Tavin is tough, never complains, and is still joyful to be around. Tavin is a young optimistic Maui boy courageously fighting aggressive cancer for the second time in his young life. He knows he will beat cancer again and if you ask him how he knows, he will answer because "God's got me." Tavin has spent his last two birthdays in the hospital but rather than complain, he makes up for it by enjoying the limited time he spends at home these days. We all need to support little Tavin, so he can once again beat cancer and just enjoy his childhood with his family. #tavintough #lovebeatscancer #uvscfamily.